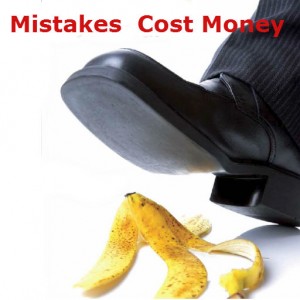 When you first begin your career as a Cosmetologist it's hard to adjust to life in the working salon environment. As a new business owner you will be faced with many decisions that you didn't need to think about while you were in school. Here are some problems you may run into and solutions to those issues
What to charge



One of the biggest difficulties you will face is what to charge your clients for the services you will be doing on them. Since you are new in the field you will not be able to command top dollar for your work but don't fall into the trap of undercharging either. You should do research of other operators in your field. See what the average price is for services that they doing. When figuring out what You should charge, try to aim for something that is in the middle. Not too cheap, not to high. This gives you room to grow as you become more in demand and more skilled.
Collect as much information on a new client as you can




In school this small step isn't stressed but once you get going in your own business it will be the difference between success and failure. You will need mailing addresses, birthday information, spouse and children's names and birthdays, any anniversaries that are important to your client, email addresses and social networking pages. All this information must be carefully cataloged in your client profile book and your pre-booking system. 

Do a complete consultation before you begin your service.


A picture is worth a 1000 words. Ask new clients and clients who want a new look to always bring photos of what they have in mind. This one step will save time and money in the long run. Be careful of the client that keeps asking for more than what the original service involved. While you will be tempted to accommodate their wishes in an effort to keep them as a client you will end up losing money in the long run. Be firm but pleasant when you tell your client "that additional service will be extra".

Corrective work mistakes




When a client needs corrective work done, be careful not to underestimate the time and cost that it may require to do the job. Be upfront with your client about what all is involved in the service and make sure they understand that the price of the service may go up if more time and product is required than originally quoted. Always error on the side of caution. Better to quote more and give a discount at the end of the service than to need to sticker shock your client when you finish.