My Mission Is To Help You Step Boldly Into Your Future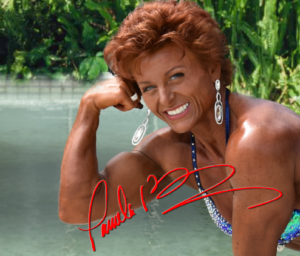 Hello, my name is Pamela Hannam
I live in Las Vegas Nevada and work as a full time Stylist, Personal Trainer and Mentor. I Have been a Stylist for over 24 years, I've owned 7 salons and I hold licenses in 4 states. Additionally I am also a top National level competitive Bodybuilder and current NPC California State Physique Champion.
When I began this project three years ago it was with the desire to help Cosmetologists avoid having to struggled for years to learn all the information you will need to know in order to earn the income that you are promised in school.
I hope that you will enjoy my sense of humor while reading my book and viewing my site.
I want you to know that all the information I have shared and placed in my book and all the information I will share with you on this site is all from my own personal experiences in this business.
I share with you the good the bad and the ugly. It's through all these experiences that I have formed this step by step course. It is the only one of its kind that shows you exactly how to make $90,000 a year.
I have put all my knowledge, skills, heart and soul into helping you achieve that income and the career that you visualized for yourself when you started Cosmetology school.
I wish you great success,
~ Pamela
Whenever you find yourself doubting how far you can go,
just remember how far you have come.
Remember all you have faced,
Remember each battle you have won
Remember all your fears you have overcome
By
Never Giving Up!